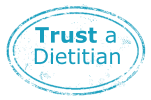 Sejal Jacob is a qualified and experienced freelance dietitian, dedicated to helping her patients improve the quality of their lives through diet and nutrition. Sejal says 'The biggest wealth a person can own is their health, so I'm passionate about helping people develop a healthy relationship with food so they can achieve their health goals.'
Over the years Sejal has seen numerous instances of how dramatically people's lives can change once they've received accurate dietary and nutrition advice. Because of this she's motivated to make such advice more accessible to people.
More about me
Services
Private consultation will provide you that much needed support, motivation and an excellent advice to help you achieve your health goals.
The public health Responsibility deal was launched in 2011 by the Government .This has been launched to help businesses to improve public health...
According to the recent paper published in The Lancet public health journal, almost 190,000 more people aged 65 years or older will require care...
To learn more about how Sejal can help you
or to book an appointment, please call 07595438176 or email sejal@sejaljacobdietitian.co.uk today.
schedule an appointment
Sejal is a good listener with an empathetic approach to her patient's conditions. As a patient you'll be given a thorough assessment followed by evidence based expert advice and pragmatic solutions.
If you are struggling with or need advice or help with any of the following problems or conditions, Sejal will be able to assist you.
Obesity – To help you achieve your weight targets
Gastrointestinal conditions – IBS, Coeliac Disease, Crohn's Disease
Complex digestive issues following gut/bowel surgery
Food allergies and intolerances – Adults and Children
Fussy/Faddy eating – Adults and Children
Nutrition support for the underweight
Polycystic Ovary Syndrome
Cardiovascular Health
Early Years Nutrition
---
Testimonials
Sejal has helped me pick through all the conflicting messages from the press/diet clubs/social media about what a good balanced way of eating is from the view of a qualified medical professional. With that expertise she was able to take into account what would be best in relation to my health conditions. Sejal is great at providing no-nonsense, simple strategies for healthy eating.
I had been struggling with IBS for years. It was really difficult being a uni student to manage my symptoms.I met Sejal and with her help and guidance on low fodmap diet , my symptoms have gone and i have better understanding of what i can and cannot eat. I feel , i have got my life back and am able to enjoy my food and time with friends and family. Thanks Sejal for your help.
I have had a long history of digestive problems and after a colonoscopy late last year decided to try the dietary path (not something, oddly, that doctor or specialist seemed interested in). I contacted Sejal and she was most helpful, after meeting me and putting me onto the Low Fodmap diet .Not the easiest, but I'm no longer on ANY regular medication, bowels are more regular than in a long time and other bad symptoms are gone.Thank you Sejal